Product Coding for Consumer Goods
Inkjet coding machines are an essential part of any business that manufactures or sells products. They allow businesses to print distinct, accurate lot numbers, barcodes, date codes, and other markings directly onto product packaging. One benefit of product coding machines is that they can reduce the costs and manpower involved in manual coding. This is especially helpful for large companies with many shipments coming through every day. These printers can help save time and money overall, as they're much more efficient than manual consumer product labeling.
Marking printers are also a great way to keep track of inventory, especially on large supply runs. They'll print the product codes you need on the back of the package, which makes them more identifiable and easier to track. If you have multiple products with similar packaging, they can print a different code on each item to differentiate them. And if you have inventory that doesn't have a barcode, our printing systems can generate one. This will make your life much easier because it'll let you quickly access information about your inventory in a digital database or spreadsheet.
Coding printers can also help improve consumer trust in your brand. They print valuable, easy-to-read information on your product packaging, which consumers can study to learn more about your product before they buy. And when consumers feel confident and are informed about a product, they're likely to feel good about a product and the advantages that inkjet coding machines have to offer.
Tourmaline Enterprises proudly supports the success of our clients through intentional solutions and unprecedented services. With our top-of-the-line product coding printers, we can provide customized solutions that meet the unique needs of your business.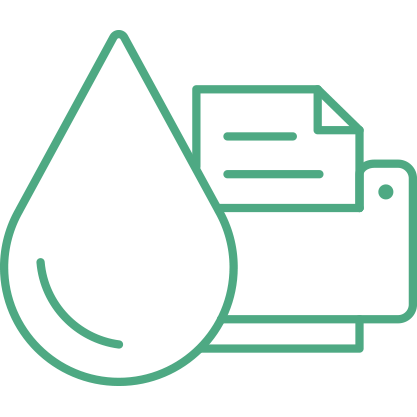 Contact Us
With our wide variety of printers to choose from, we can easily accommodate businesses from a range of industries. Contact us today to speak to our product specialists, who can help you find the ideal printing solution for your production line. Contact Tourmaline Enterprises at (951) 674-0051 or by email at [email protected] and let us provide your industrial operations with reliable printing solutions.